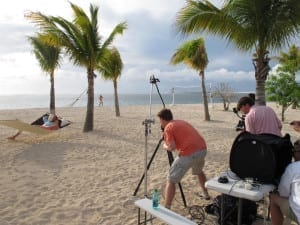 Film Production Mauritius by a leading company: Identical Pictures Ltd, the specialists in making sure you receive Film Production incentives for your TV Commercial, Documentary or Feature Film. We finance your film production project in Mauritius up to 30% via the Mauritius Film Rebate Scheme in collaboration with the Board of Investment which is under Government of Mauritius, promoting the Mauritian Film Industry.
Film Production Mauritius
Film Production in Mauritius has never been easier with Identical Pictures as we provide a wide range of facilities – Production Manager, Film Crew, Cinematographer and many other video and film production specialists in Mauritius. With over 15 years of experience in Film Production Mauritius, we know the wide variety of natural, urban and rural locations for your film shooting in Mauritius.
Service Film Production Company in Mauritius
Identical Pictures is also one of the best rated service film production company in Mauritius, Seychelles and Maldives. We facilitate your Film and Photo shoot with a specialist Film or Photo Crew in these attractive islands in the Indian Ocean. We work with a range of Professional and talented Photographers. We are a pioneer in the field of Service Film Production in Mauritius, as we offer unrivaled locations at unrivaled prices.
Marine Filming Services in Mauritius for your Film Production
Identical Pictures is THE company which can professionally organise your Film or Photo Shoot in our prestigious boat, which can accomodate up to 26 members. Your Film Camera and crane can be attached to the boat. The Blade Boat is the perfect choice for marine filming in Mauritius and the surrounding islands in Mauritius.
Helping Local and International Filmmakers with their Film Production in Mauritius
We have been in collaboration with renowned filmmakers for International Brands who performed their film production in Mauritius. Identical Pictures provided all needs for Professional Photography and Photo shoot session in exclusive beaches and other locations in the Paradise Island.