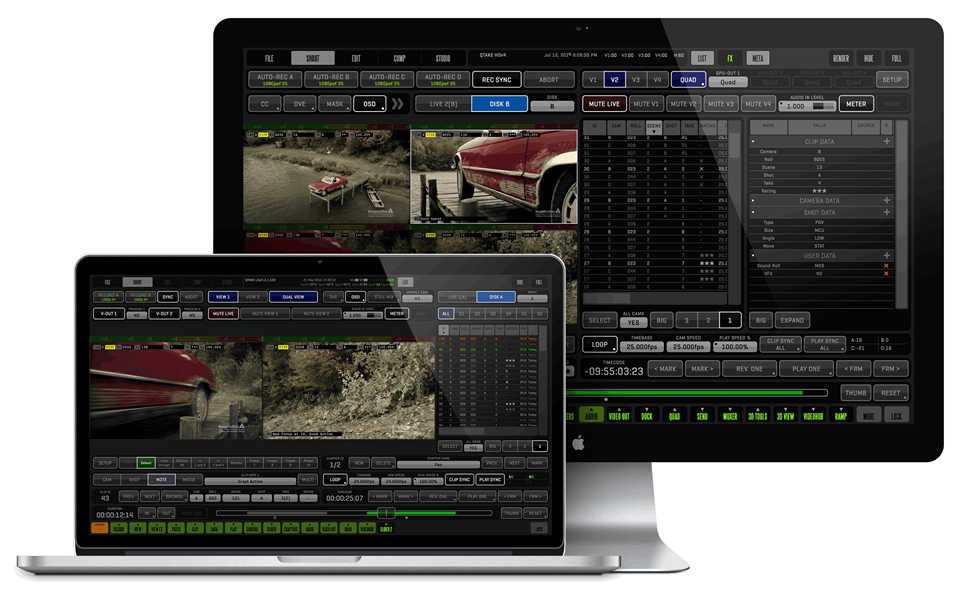 Making a commercial or a film is no easy task but it's a lot easy today thanks to the Qtake. For all of those hard hours delved into the making of your masterpiece, you are sure to want to get a grip to ascertain that all of your footage is safe, stored, taken care of and easily manipulated. Ever had the best take on your camera and sighted at a corrupted recording ?
Forget this hassle, Identical Pictures, your service film production in Mauritius, The Seychelles and the Maldives brings you the QTake: the best personal assistant to video assist professionals.
The Qtake is a professional software application developed for video assist professionals. It is used to log, capture, playback, edit and process the image and video output of any camera, we've tried it on our Arri Alexa mini and it works wonders.The Qtake is the industry standard software you are to have in hand to ascertain quality.
The QTake can instantly switch from Live to Disk mode, making your shot review just a click away. You can easily insert markers and chapters while recording and place many in and out points for series of takes. It also features an auto record feature for the Arri Alexa, Red One, Epic and Scarlet using special flags embedded into SDI stream For all other digital cameras QTake provides auto recording based on rec run timecode. You won't miss any more takes!
With its Teradek Cube using stream module, wi-fi signals can be captured using the Teradek cube transmitter, with no need for more equipment. This program transcodes h264 RTSP to an intra-frame codec, to capture edit-ready media.
We simply can't list all of it's incredible features there are basically to many of them. You may follow this
link
for more information on the specificities of the QTake if you are a video assist addict.
The QTake Equipment package is now available through Identical Pictures, the first owner of the world's most prestigious video assist software in Mauritius, The Maldives and The Seychelles.